Despite "matching," harmful RBC alloantibodies sickle cell disease patients still happen. Are we doing enough?
A Pediatric Hematologist Weighs In
Dr. Stella Chou, an expert pediatric hematologist, has spent most of her career improving methods to match red cells in patients with SCD. She noted early on that some of her patients who she didn't think should make Rh antibodies did so! For example, she saw E-negative patients with SCD form anti-E antibodies even though they had received blood from donors who were also E-negative. This happened despite her patients receiving blood from "matched" African-American blood donors. Most importantly, in many cases, these antibodies led to delayed hemolytic transfusion reactions. This is a big problem, and we should all wonder, "Are we doing enough?"
Preventing Alloantibodies in Sickle Cell Patients
Stella and her co-authors (including Connie Westhoff, who has spoken about Rh genotyping on this podcast in the past), reported these surprising finding in 2013 (reference below). In this interview, she discusses how incredibly common variant RH alleles are in patients with SCD and minority blood donors, and how those variants contribute to Rh alloimmunization. She also describes innovative strategies that may hold the key to reducing alloimmunization using RH genetic matching of donors and patients in the future.
Alloimmunization after red blood cell (RBC) transfusion presents an ongoing challenge in the treatment of sickle cell disease (SCD). Even when donors and patients are matched using traditional serologic strategies, anti-Rh antibodies in patients with sickle cell disease are formed way often than we would like or expect!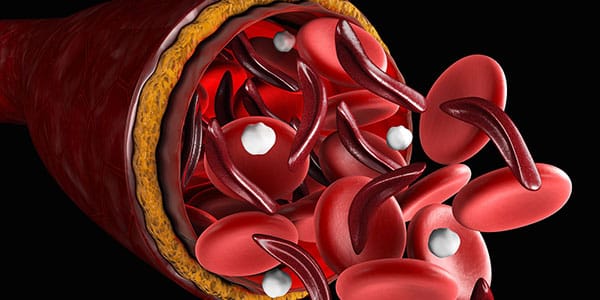 About My Guest:
Dr. Stella Chou is an Associate Professor of Pediatrics at the Perelman School of Medicine at the University of Pennsylvania. She practices Pediatric Hematology and Transfusion Medicine at The Children's Hospital of Philadelphia with a particular interest in patients with Sickle Cell Disease. Her work has demonstrated that inheritance of variant blood group antigens in patients with Sickle Cell Disease contributes to their high rate of red cell antibody formation.
Dr. Chou's research interests include improving red blood cell matching for patients using innovative tools. Her research laboratory uses induced pluripotent stem cells (iPSCs) and primary human cells to model blood diseases and study their underlying pathophysiology. Her ongoing work focuses on creating customized iPSCs with rare blood group antigen combinations as renewable sources of red cell reagents to improve antibody identification and donor red cell matching. Since transfusion therapy remains a critical treatment for hemoglobinopathies, her goal is to identify new approaches to minimize alloimmunization, reduce complications and improve therapy.

This podcast episode offers a FREE continuing education activity where you can earn the following types of credit: 1 AMA PRA Category 1 CreditTM, 1 ASCLS P.A.C.E. ® Contact Hour (including Florida Clinical Laboratory Credit), and American Board of Pathology Self-Assessment Modules (SAMs) for Continuing Certification (CC, formerly MOC).
To receive credit and review the accreditation information and related disclosures, please visit Transfusion News Continuing Education on Wiley Health Learning.
DISCLAIMER: The opinions expressed on this episode are those of my guest and I alone, and do not reflect those of the organizations with which either of us is affiliated. Neither Dr. Chou nor I have any relevant financial disclosures.
Music Credit
Music for this episode includes "Cuando te invade el temor" and "Reflejo," both by Mar Virtual via the Free Music Archive. Click the image below for permissions and license details.