What if everything we THOUGHT we knew about neonatal platelet transfusion is wrong?
But what if that's NOT the right answer?
A recent large trial on neonatal platelet transfusion was published in the New England Journal of Medicine in early 2019 (co-authors Anna Curley and Simon Stanworth and group; see reference below). This study, known as "PlaNet-2," should make us all question old ideas about when neonates need platelet transfusion. My guest on this episode, Dr. Martha Sola-Visner, has made studying the effect of "adult" platelet transfusions on neonates the focus of much of her extensive research as a neonatologist. Martha is here to explain key takeaways from PlaNet-2, and discuss where we need to go next. Get ready to have some assumptions challenged!
Neonates are one of the most heavily transfused populations in the hospital. In fact, the more premature the baby, the more likely that neonate will have thrombocytopenia. A low platelet count makes it more likely that neonate will bleed into his/her head (i.e., intracranial hemorrhage), with potentially disastrous results. For decades, our response to this problem has been simple: Give the baby platelets!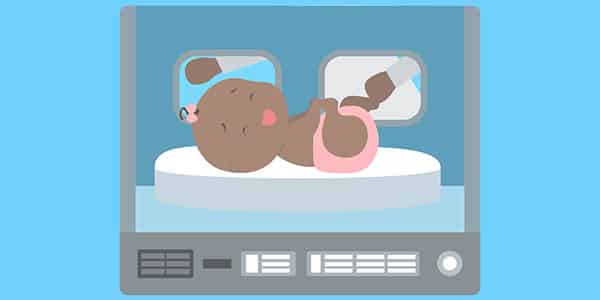 About My Guest:
Martha Sola-Visner, MD is an Associate Professor of Pediatrics at Harvard and Boston Children's Hospital, and Director of Newborn Medicine Clinical Research at Boston Children's Hospital. She is board-certified in Neonatal-Perinatal Medicine, and serves as an editorial board member for the journal JAMA Pediatrics.
Martha has spent her career focusing on studying neonatal hematologic disorders, with an emphasis on platelet disorders. Her laboratory has been responsible for breakthrough studies describing differences between adult and neonatal platelet production and lifespan, and her recent work has shed new light on the problems that can ensue when "adult" platelets are transfused to neonates.
Dr. Sola-Visner has authored or co-authored over 70 publications in peer-reviewed journals, and her research has been supported by numerous NIH/NHLBI grants throughout her career.

This podcast episode offers a FREE continuing education activity where you can earn the following types of credit: 1 AMA PRA Category 1 CreditTM, 1 ASCLS P.A.C.E. ® Contact Hour (including Florida Clinical Laboratory Credit), and American Board of Pathology Self-Assessment Modules (SAMs) for Continuing Certification (CC, formerly MOC).
To receive credit and review the accreditation information and related disclosures, please visit Transfusion News Continuing Education on Wiley Health Learning.
DISCLAIMER: The opinions expressed on this episode are those of my guest and I alone, and do not reflect those of the organizations with which either of us is affiliated. Neither Dr. Sola-Visner nor I have any relevant financial disclosures.
Thanks to:
Music Credit
Music for this episode includes "Cuando te invade el temor" and "Reflejo," both by Mar Virtual via the Free Music Archive. Click the image below for permissions and license details.