Blood centers have gone to great lengths in our efforts to prevent TRALI. Beth Shaz is here to explain what has and hasn't worked.
AABB's Efforts to Prevent TRALI
In the United States, we can track different steps along the TRALI mitigation pathway in a series of five "Association Bulletins" issued by AABB between 2005 and 2016. These steps have included preferential production (in several stages) of products with high plasma volumes (platelets and plasma products) from males or never-pregnant females, as well as the requirement for negative HLA antibody testing in order to use products from females with a history of pregnancy.
How Well Does it Work?
These efforts have required enormous resources and efforts, but what has not been clear until now is just exactly how well these measures work to actually prevent TRALI! Dr. Beth Shaz and a group of distinguished researchers decided to investigate and see if they could quantify the impact of the interventions. They looked at over 10 million transfusions across 9 states in the U.S., and their results may surprise you!
Over the past 15 years, Transfusion-related Acute Lung Injury (TRALI) has caused in more deaths than any other complication. Since many cases are caused by antibodies in blood donors, blood collection establishments around the world have taken numerous steps in an effort to prevent TRALI (also known as TRALI "mitigation").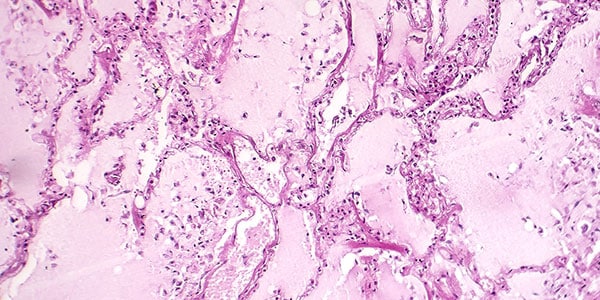 About My Guest:
Beth H. Shaz, MD, is Chief Medical and Scientific Officer, Executive Vice President at New York Blood Center. Beth is responsible for all NYBC medical and scientific activities, including the Lindsey F. Kimball Research Institute, hemophilia services, transfusion services, cellular therapy, perioperative autologous transfusion, and clinical apheresis. Previously, she was an associate professor at Emory School of Medicine and an instructor at Harvard Medical School. She received her medical degree from the University of Michigan Medical School and a Bachelor of Science degree in chemical engineering from Cornell University.
Dr. Shaz' research interests include cellular therapies, transfusion management of trauma patients, blood donation, transfusion transmitted diseases, and creating the next generation of products to optimize patient outcome.
Dr. Shaz is the president-elect of AABB, and previous chair or member of many AABB committees. She is an active member of the College of American Pathologists, a scientific member of Biomedical Excellence for Safer Transfusion (BEST), and has been a board member, committee chair and active committee member of the American Society for Apheresis. Dr. Shaz is also Associate Editor of TRANSFUSION and an editorial board member of BLOOD.
She has presented her work extensively throughout the United States, Europe, Africa, and Asia and is an author on more than 135 peer-reviewed publications, more than 60 book chapters, and is an editor of several books, including "Transfusion Medicine and Hemostasis: Clinical and Laboratory Aspects," now in its 3rd edition.

This podcast episode offers a FREE continuing education activity where you can earn the following types of credit: 1 AMA PRA Category 1 CreditTM, 1 ASCLS P.A.C.E. ® Contact Hour (including Florida Clinical Laboratory Credit), and American Board of Pathology Self-Assessment Modules (SAMs) for Continuing Certification (CC, formerly MOC).
To receive credit and review the accreditation information and related disclosures, please visit Transfusion News Continuing Education on Wiley Health Learning.
DISCLAIMER: The opinions expressed on this episode are those of my guest and I alone, and do not reflect those of the organizations with which either of us is affiliated. Neither Dr. Shaz nor I have any relevant financial disclosures.
Music Credit
Music for this episode includes "Cuando te invade el temor" and "Reflejo," both by Mar Virtual via the Free Music Archive. Click the image below for permissions and license details.