Despite disappointing recent studies, Ron Strauss thinks granulocyte concentrates still have an important role in Transfusion Medicine.
OK, so why do a podcast on granulocytes?
Despite this, my guest on this episode of Blood Bank Guy Essentials, Dr. Ron Strauss, an international expert in neutrophil function and granulocyte transfusion, believes there's more to the story! In this interview, Dr. Strauss shows us the biggest problems with the previous studies (hint: It's mostly a quantity problem!), and how much better the data from the most recent study looks if you consider patients who got the intended dose of granulocytes. Ron fills us in on how "modern" granulocyte transfusions can still play an important role in caring for often desperately ill neutropenic patients with infections that are not responding to antibiotic treatment.
Granulocyte transfusions, in various forms, have been available since the 1960s. Their effectiveness in treating antibiotic-unresponsive infections in severely neutropenic patients has been studied for almost as long. However, the data from studies of the effect of these products can best be described as "mixed." In fact, the most recent randomized trials showed no obvious benefit when compared to standard antimicrobial treatment for these infections.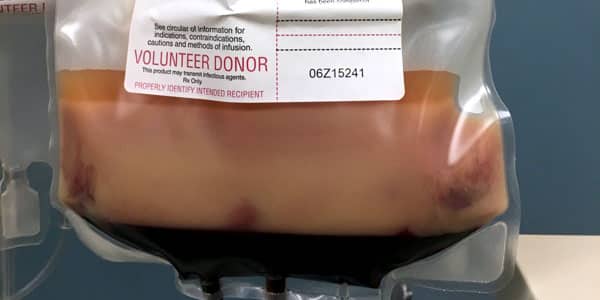 About My Guest:
Dr. Ron Strauss is a legendary figure in Transfusion Medicine. He is a pediatrician who is also board-certified in Pediatric Hematology/Oncology as well as Blood Banking/Transfusion Medicine. He is a professor emeritus in Pediatrics and Pathology at the University of Iowa, where he spent over 30 years publishing ground-breaking studies in both disciplines. Dr. Strauss recently retired from his most recent position at LifeSource (now Vitalant Illinois) in Chicago.
Over the years, Ron has published over 300 peer-reviewed papers and 120 book chapters, and has edited 11 books on various topics in Transfusion Medicine. He has received numerous awards, including the prestigious Emily Cooley Award from AABB, given to honor demonstrated teaching ability and major contributions to the field of Transfusion Medicine or cellular therapies.

This podcast episode offers a FREE continuing education activity where you can earn the following types of credit: 1 AMA PRA Category 1 CreditTM, 1 ASCLS P.A.C.E. ® Contact Hour (including Florida Clinical Laboratory Credit), and American Board of Pathology Self-Assessment Modules (SAMs) for Continuing Certification (CC, formerly MOC).
To receive credit and review the accreditation information and related disclosures, please visit Transfusion News Continuing Education on Wiley Health Learning.
DISCLAIMER: The opinions expressed on this episode are those of my guest and I alone, and do not reflect those of the organizations with which either of us is affiliated. Neither Dr. Strauss nor I have any relevant financial disclosures.
The images below are generously provided by Dr. Ron Strauss.
Music Credit
Music for this episode includes "Cuando te invade el temor" and "Reflejo," both by Mar Virtual via the Free Music Archive. Click the image below for permissions and license details.