Venous thromboembolism is a major cause of death after surgery, and for decades, our focus has been on inflammatory states, "stagnant" blood in the legs, and hypercoagulation. But have we been missing another major factor: Red blood cell transfusion? Dr. Ruchika Goel discusses her very important article in JAMA Surgery.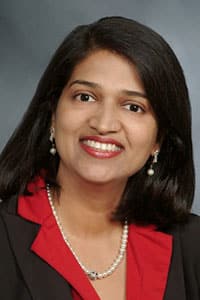 If you ask most anyone involved in post-operative care of surgical patients how to prevent venous thromboemboli ("VTE," a category of blood clots including deep venous thrombosis and pulmonary embolism), you will hear tons of excellent suggestions. Things like early ambulation, leg compression to prevent the blood from "pooling" and clotting, and various drug treatments to prevent clots are often cited. Sadly, despite these methods, VTE occurs more often than anyone would like!
Do RBC Transfusions Impact VTEs?
Recent publications (including the "TRANSFUSION-2" study) have illuminated the possibility that red blood cell transfusion might play a bigger role in the development of VTEs than previously thought. RBCs may not just be "innocent bystanders" caught in a web of blood clot formation; they could actually contribute to inflammation and hypercoagulation. Ruchika and Aaron Tobian joined with an "all-star" group of Transfusion Medicine experts for the first study to primarily address the role of perioperative red blood cell transfusions in developing postoperative venous thromboemboli. Ruchika is here to tell us what they found.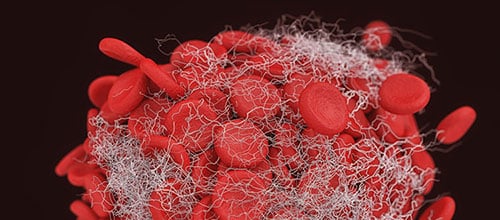 About My Guest:
Ruchika Goel MD MPH is board-certified in Pediatrics, Pediatric Hematology/Oncology, and Blood Banking/Transfusion Medicine. Her training included a pediatrics residency at Children's Hospital of Pittsburgh, pediatric Hematology/Oncology fellowship at Johns Hopkins, and Blood Banking/Transfusion Medicine fellowship at New York Presbyterian Hospital, Weill Cornell Medical College, and the New York Blood Center.
Ruchika is a member of the Hematology-Oncology faculty at the Simmons Cancer Institute at Southern Illinois University. She is also Associate Medical Director of the Mississippi Valley Regional Blood Center, and Adjunct Assistant Professor of Pathology in the Division of Transfusion Medicine at Johns Hopkins University. Ruchika has received multiple awards for her medical research, and has numerous publications in peer-reviewed journals and books in both Transfusion Medicine and Pediatrics. She serves on the AABB Clinical Transfusion Medicine Committee (contributing to the article discussed in episode 055CE of this podcast), the AABB Pediatric Subsection Committee, and the ISBT Clinical Transfusion Pediatric Group Working Party.

This podcast episode offers a FREE continuing education activity where you can earn the following types of credit: 1 AMA PRA Category 1 CreditTM, 1 ASCLS P.A.C.E. ® Contact Hour (including Florida Clinical Laboratory Credit), and American Board of Pathology Self-Assessment Modules (SAMs) for Continuing Certification (CC, formerly MOC).
To receive credit and review the accreditation information and related disclosures, please visit Transfusion News Continuing Education on Wiley Health Learning.
DISCLAIMER: The opinions expressed on this episode are those of my guest and I alone. They do not necessarily reflect those of the organizations with which either of us is affiliated. Neither Dr. Goel nor I have any relevant financial disclosures.
The images below are generously provided by Ruchika Goel.
Music Credit
Music for this episode includes "Cuando te invade el temor" and "Reflejo," both by Mar Virtual via the Free Music Archive. Click the image below for permissions and license details.