"What do we do about CMV?" Good luck getting universal agreement on the answer to THAT question! CMV can cause BIG problems in certain susceptible transfusion recipients. Dr. John Roback has spent the last few years at the heart of the debate, and he's here to help!
Shouldn't This be Simple?
Bowden and colleagues published a landmark study in 1995 that many thought would resolve the question. The authors suggested that the two main options, "CMV-seronegative" and "leukocyte reduced" blood products were essentially equivalent. However, the issue was decidedly NOT resolved, as questions arose surrounding that study and the few other studies comparing the two options performed since. Thousands of pages have been written, voices have been raised, tears have been shed…you get the picture.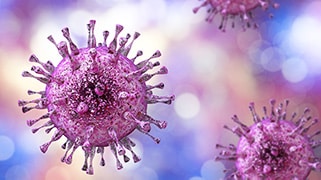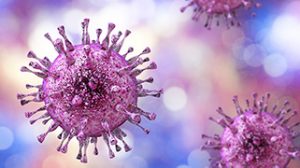 Dr. John Roback has been at the forefront of this "battle" for years. He was senior author on a 2016 AABB Committee Report (reference below) that was originally intended to end the argument. However, Dr. Roback and his colleagues on the AABB Clinical Transfusion Medicine Committee found the "evidence" to be…well, not great! They decided instead to summarize the information to date, and John is here today to tell us all about it!
I have previously expressed my personal feelings on TT-CMV prevention, both on this podcast (see Episode 044, where I discuss it with Dr. Pat Kopko) and in a video I did on leukoreduction in 2013 (it's a little dated now, but still relevant). In short, I don't completely agree with Dr. Roback's personal philosophy outlined in this interview, as I generally believe that modern prestorage leukocyte reduced blood really is equivalent to CMV seronegative blood. However, this just illustrates again the variation in practice in the U.S.! Seriously, can't we just get pathogen reduction figured out for all products so we can stop worrying about CMV??
For decades, Transfusion Medicine specialists and clinicians have been aware of the potentially devastating consequences of transfusion-transmitted Cytomegalovirus (CMV) infection. Patients at risk, including premature babies, organ and hematopoietic progenitor cell transplant recipients, and other oncology patients, require special attention to prevent transmission and subsequent activation of CMV. However, it has been difficult getting agreement on the best way to prevent CMV transmission.
About My Guest:
Dr. John Roback is a graduate of the University of Chicago Pritzker School of Medicine for both his MD and PhD. He is a Professor of Pathology and Laboratory Medicine at Emory University in Atlanta, GA, where he is medical director of the Emory University Blood Bank and the Emory Medical Laboratories. He is also Director of the Emory Center for Transfusion and Cellular Therapy.
Dr. Roback, in addition to serving as editor-in-chief of the 16th and 17th editions of the AABB Technical Manual, has authored numerous peer-reviewed scientific articles and book chapters, including several on the TT-CMV issue discussed in this podcast. His research focuses primarily on improving the safety and efficacy of blood transfusion and hematopoietic stem cell transplantation. He received the prestigious "President's Award" from AABB at the 2017 Annual Meeting.

This podcast episode offers a FREE continuing education activity where you can earn the following types of credit: 1 AMA PRA Category 1 CreditTM, 1 ASCLS P.A.C.E. ® Contact Hour (including Florida Clinical Laboratory Credit), and American Board of Pathology Self-Assessment Modules (SAMs) for Continuing Certification (CC, formerly MOC).
To receive credit and review the accreditation information and related disclosures, please visit Transfusion News Continuing Education on Wiley Health Learning.
DISCLAIMER: The opinions expressed on this episode are those of my guest and I alone, and do not reflect those of the organizations with which either of us is affiliated. Neither Dr. Roback nor I have any relevant financial disclosures.
The images below are ©2013, Wiley Publishing (used with permission of Wiley Publishing and Dr. Roback). Please do not reproduce without permission from Wiley Publishing.