Why on earth do we ask blood donors so many questions? Dr. Mary Townsend has been involved in development of the AABB Donor History Questionnaire since the beginning, and she is here to explain the details the donor screening process.
give a literal part of themselves
purely to help people that they will usually never meet (but hey, we give them juice and cookies!). For decades, blood collectors have given these donors a series of questions designed to make as sure as we can that they are safe to donate (not only to protect the recipient on the other end, but to protect the donor from being harmed by donating!). However, this process has not always been easy or clear, especially after the 1980's and the emergence of HIV in the U.S. and international blood supply.
Good Intentions and Unintended Consequences
After HIV, blood centers across the U.S. generated new question after new question to protect the blood supply, and things got ridiculous! Donors had to suffer through as many as 75+ questions before donating! In addition, we asked donors to list every single medication they were taking, every time (no fun). Both donors and collectors were exhausted and ready to scream!
AABB Donor History Task Force
Today's guest, Dr. Mary Townsend, was part of a task force established by AABB in the early 2000's to change all of this. The group produced a streamlined system for evaluating blood donors that satisfied U.S. requirements, and the "Donor History Questionnaire" (or "Uniform Donor History Questionnare" was born! Life was good! Tears of joy were shed! Mary is here today to tell us how all of this went down, and why the DHQ is still important today.
Blood donors are truly amazing people! They volunteer their time to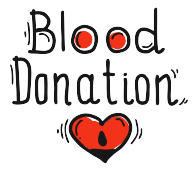 About My Guest:
Dr. Mary Townsend has been a Senior Medical Director for Vitalant (formerly Blood Systems) in Scottsdale, AZ since 2010. She is a clinical pathologist and Transfusion Medicine specialist with a passion for blood donors and recipients. Mary trained in Obstetrics and Gynecology at the University of Pennsylvania and completed her residency in Clinical Pathology at the Medical College of Pennsylvania. She was an inaugural member of the AABB Task Force to redesign the uniform donor questionnaire, serving as its second chair. She chaired both the America's Blood Centers' Scientific, Medical, Technical and Quality committee and the ABC Donor Adverse Event committee. Mary has been a member of the AABB Donor Biovigilance Working Group since its inception and was one of three centers to pilot the DonorHart Biovigilance system. She is the recipient of the AABB President's Award for her work in the development of the Donor Biovigilance System. She is also well-known in blood banking circles for her skill with amazing western-style roping tricks.
DISCLAIMER: The opinions expressed on this episode are those of my guest and I alone, and do not reflect those of the organizations with which either of us is affiliated. Neither Dr. Townsend nor I have any relevant financial disclosures.
Episode transcript coming soon!
Quick quiz: