Obsessed with Helping You Learn Blood Banking
Let's Be Honest…
Learning blood banking/transfusion medicine is scary! When you get started, you feel overwhelmed by facts, regulations, and intimidating words like "autoadsorption" and "elution." It's easy to believe you are in WAY over your head.
Fear not! I've been right where you are, and I found my way out. My name is Joe Chaffin, and I'm a Transfusion Medicine physician and teacher. For the past 24 years, I've helped guide tens of thousands of learners just like you over the intimidating mountain of details toward mastery of this field. I would love to help you, too!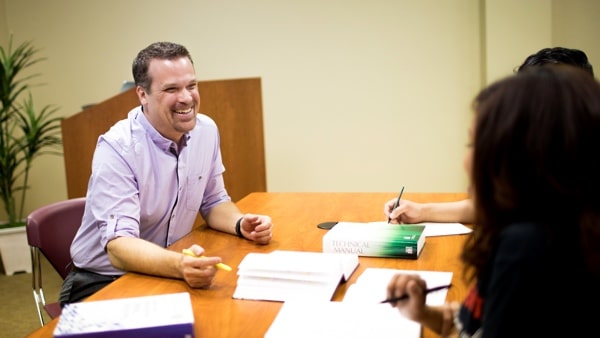 It's easy get lost in the jungle of BB/TM information!
I'm here to help you on your path to mastering the essentials.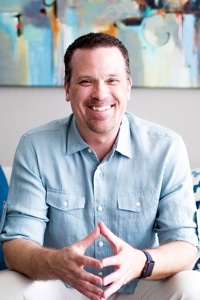 Is This Site For You?
I started BBGuy.org in 1998 as a way to teach pathology residents the basics. Today, anyone who wants to learn the essentials of blood banking and transfusion medicine can use this site. My teaching includes humor, occasional irreverence, and clear communication to highlight your path to understanding complex topics.
Blood Bank Guy?
Long ago, I would overhear attendees at my lectures say things like, "What time does the blood bank guy start lecturing?" or "Who is the blood bank guy again?" The clincher? While riding in a hotel elevator, I heard one lecture attendee who did not realize who I was ask a fellow attendee, "Why the heck are we going down to listen to the [CENSORED] blood bank guy?" After I stopped laughing, it just made sense to christen my new site "Blood Bank Guy."
Credentials (if you care about that kind of thing!):
Board-certified Anatomic/Clinical Pathologist and specialist in Blood Banking/Transfusion Medicine

Transfusion Medicine lecturer, Osler Pathology Review Course, 1997-2016

Vice President/Chief Medical Officer, LifeStream Blood Bank, San Bernardino, CA, 2014-2021

Transfusion Medicine Educator, Loma Linda University Department of Pathology and Human Anatomy, 2018-present
Dr. Chaffin's guidance is one of the primary reasons that I pursued a career in transfusion medicine. His systematic approach to education as well as his easily digestible and animated presentations made learning the basics of blood banking an enjoyable and pain-free process.
Before training with Dr. Chaffin, I could 'get by' memorizing answers; however, after spending time with him, I actually understood why those answers were correct. I walked out of my CP board exam knowing I aced the transfusion medicine portion and I credit Dr. Chaffin for this 100%!
As a practicing blood banker, I still rely on the various learning resources Joe provides and listen to his online lectures. I can't think of anywhere else you can learn the basics but also keep up on the latest developments in the field.
Today I passed my ASCP SBB exam, with no small help from your website. From your notes to your podcasts, it has all been incredibly useful. No doubt I could not have done it without this wonderful resource!
I so appreciate your web site. Your sense of humor and teaching style beats any conference I've ever been to! I tell all of my fellow blood bankers about you! Please continue to provide this awesome service!
Dr. Chaffin really helped me to form a strong foundation of knowledge. He somehow manages to explain even the most difficult concepts in a way that makes sense to anyone, even people who don't like blood bank!